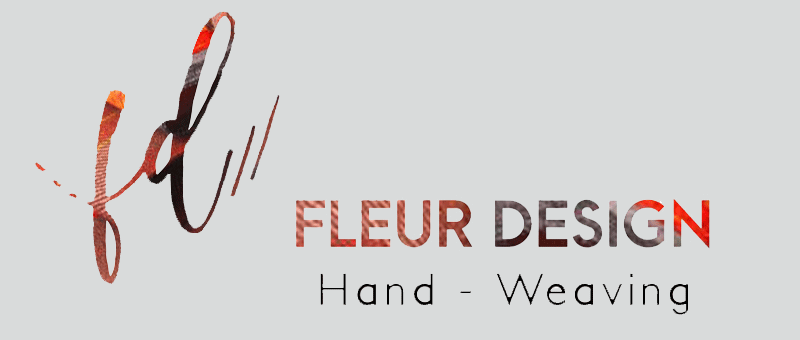 Hand Weaving with Fleur Design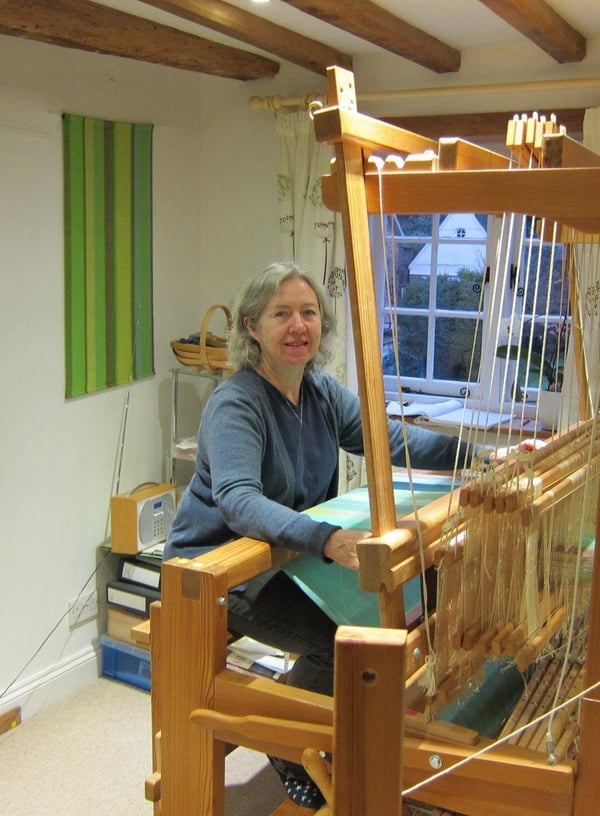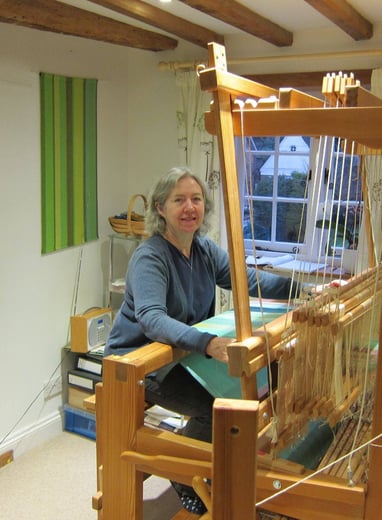 My Profile
I am a designer-maker of woven textiles and my studio is in Peaslake, a small village in the heart of the Surrey Hills. My inspiration is often drawn from the incredible colours and textures of nature seen in the stunning countryside around me in the changing seasons, in the dramatic colours of sunsets and in the dynamic and subtle effects produced by light and shadow, particularly on water.
I was a potter for many years but reached a point in my creative life where I felt the need to expand my artistic endeavours, and enrolled on a foundation course at University College for the Creative Arts (now University for the Creative Arts) in Farnham, Surrey. This involved the study of various mediums, which inspired me to follow an entirely new direction. After completing the course I continued my studies at Farnham focussing on textiles and graduated three years later with an honours degree in textile design, specialising in weave.
Nature also inspired my earlier life as a ceramicist, and the tactile qualities of the raw materials of ceramics had within them the possibility to fuse functionality with craft and art. I was later drawn to the study of textiles for the same reason and it also allowed me to expand my artistic horizons.
My aim is always to create unique pieces of artwork in the form of wall hangings as abstract pictures, and also to produce individual items that can be worn such as shawls and scarves. My materials of preference are fine natural yarns including silk, merino, cotton and bamboo, most of which I hand-dye.
I am featured in the Crafts Council Maker Directory, in the book Handmade in Britain edited by Piyush Suri, published by Vivays Publishing and there is an interview with me and an article "From Conception to Creation" on the website www.textileartist.org . I was awarded the Silver Award in Craft & Design Selected Makers Award 2016 in the Textiles & Needlecraft section .
I am a Member of The Society of Designer Craftsmen, with whom I have exhibited several times.


My work has been exhibited many times, including The Mall Galleries, The Oxo Tower, Chelsea Old Town Hall and Bankside Gallery in London, and various other venues.